Back
ARE YOU SITTING AT YOUR DESK CORRECTLY?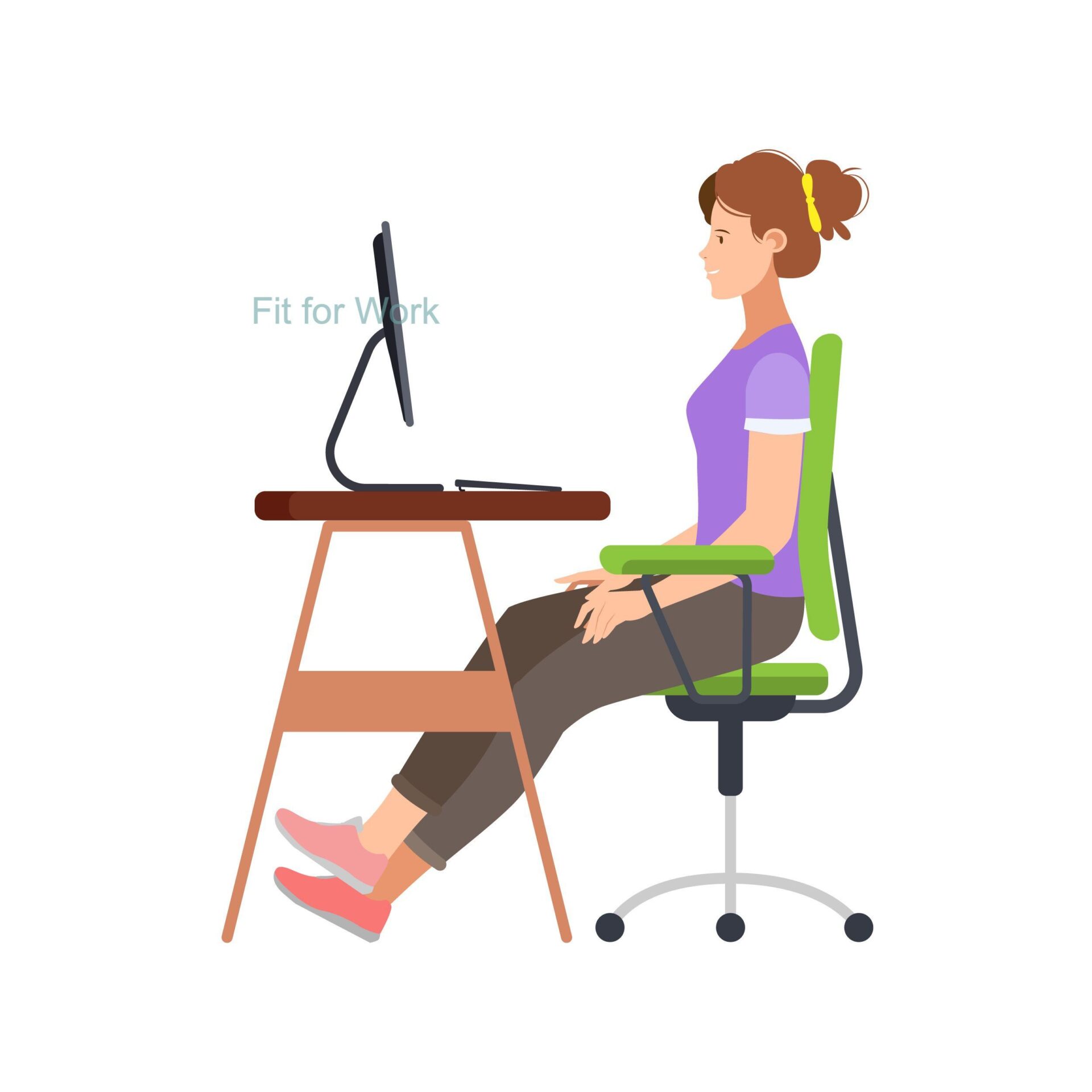 /
Posted on
/
Ergonomics
Estimated reading time:
Sitting is something we all do daily, often for long periods. Therefore, examining the way in which we sit is of huge importance. Consider the different spaces you sit at throughout a day; your desk, commuting to work, at home watching TV, in a meeting room or when you are having lunch. Do you always consider your posture? Is your sitting posture always the same? Probably not! Discussions about the consequences of prolonged sitting are not new and have been a talking point for some time. Our bodies are not designed to stay in any one posture for prolonged periods.
WHY IS POSTURE IMPORTANT?
Posture is the way in which the body is held. Today, we will discuss posture in sitting. 
The main aims of good sitting posture are:
To keep the bones and joints in the correct alignment
Prevent joints from becoming fixed in abnormal resting positions
To prevent fatigue by using muscles more efficiently
To prevent strain and overuse of joints, ligaments, and muscles
Contribute to good appearance
TIPS TO IMPROVE YOUR SITTING POSTURE
ERGONOMICS SUPPORT FOR YOUR COMPANY 
Fit For Work provide a range of ergonomics services which are suitable for those working from home/remotely or those who are office based. To learn more about office setup and good ergonomics principles, you can reach out to Fit for Work to talk about how an ergonomic programme within your office can increase productivity, increase staff satisfaction, improve staff retention and reduce sick leave.
Articles you might also like
Follow Us