Back
5 Tips to Stay Focused at Work Through the Holidays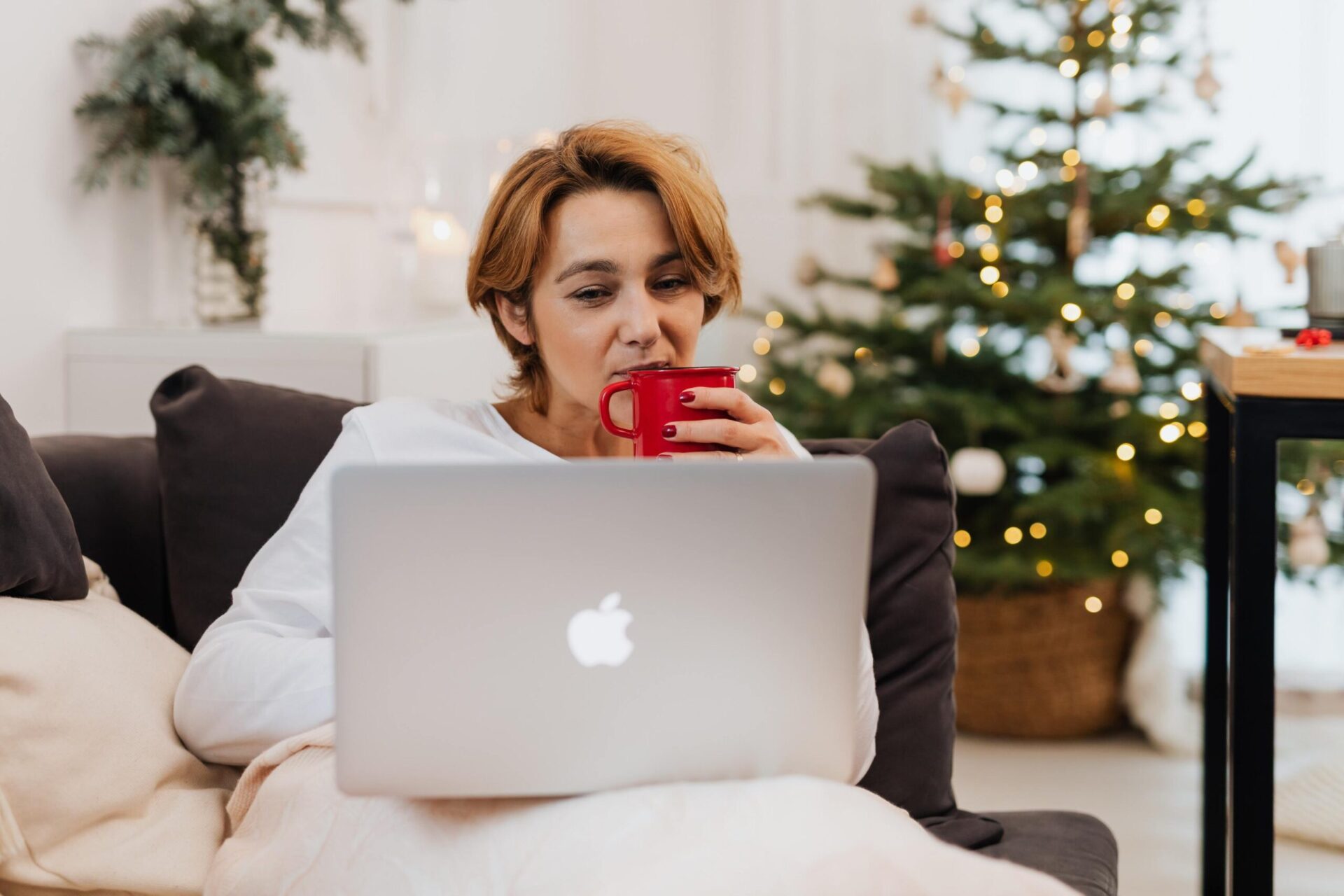 /
Posted on
/
Productivity
Estimated reading time: 3 minutes
December is one of the most beautiful months for many people. While you're trying to juggle parties, shopping, hosting, scheduling, travel, and work, chances are you'll lose focus on work this holiday season. Because you spend more time with family and friends, you may become less productive at work during the holidays because you simply lose motivation. Another reason employees see a drop in productivity at work during the holidays, winter, or summer is that coworkers may take time off. In addition, when the children are home from school, it can make work-life balance difficult. We created some tips to stay focused at work through the holidays if you are working.
The Holiday Season
1) Plan in Advance
While it can be shocking to see how fast the year has flown by, try to plan your holiday month. 69% per cent of people report their holiday stress comes from a lack of time. Plan your deadlines with the holidays in mind. Remember, you will enjoy your time off much more knowing you're not leaving anything unfinished. If you are taking days off, communicate this beforehand clearly to your co-works and managers. Everything starts with a plan even it's for a month, a week, or a day. Set time aside for holiday shopping. When you are shopping online or creating a grocery list during the workday, remind yourself that you have set aside time to do that later.
2) Try to Avoid Over-committing
With all the office and family parties, client events or friend plans, and Santa exchanges, it can be hard to keep thinking about work. Be sure to prioritise and balance your vacation activities with your work commitments. Don't feel like you have to go to every lunch meeting or friends, family, or office party you're invited to. Staying focused at work and maintaining a good work-life balance sometimes means saying no.
3) Stay Focused
Remind yourself to stay focused on work. A good tip is to forget the holidays and focus on today. When you are at work, behave as you would in September or April. On the other hand, if you are not working, try not to feel guilty and try to forget about work and have fun. Focus on what you are doing and live in the moment. Read our blog about mindfulness in the workplace.
4) Eat more and Exercise more
During the holiday season, we eat more and less healthy food. No worries and don't feel guilty. as long as you moving enough. Exercise more, not less, even if it's just a walk around the block, sleep more, not less, even if it's thirty minutes more a night. When you make time for extra sleep and more exercise, the rest of your schedule falls into place.
5) Think Positive
The holiday is all about positivity, being together, meeting friends and family and enjoying the last minutes of the year. Less stress about the holidays will help you stay better focused on your work and better able to enjoy the last few weeks of the year. Besides, being positive during the holidays can make a big difference in your performance.
Fit For Work wishes everyone a good holiday season!
How can Fit for Work help?
To learn more about setting up or managing an ergonomics programme that supports staff working from home or in the office or support with staying legally compliant, you can reach out to Fit for Work. For more information on our Ergonomics Self-Assessment and Education Tool, contact us.
Articles you might also like
Follow Us