Back
LAPTOP USE AND ERGONOMICS- SOME SIMPLE TIPS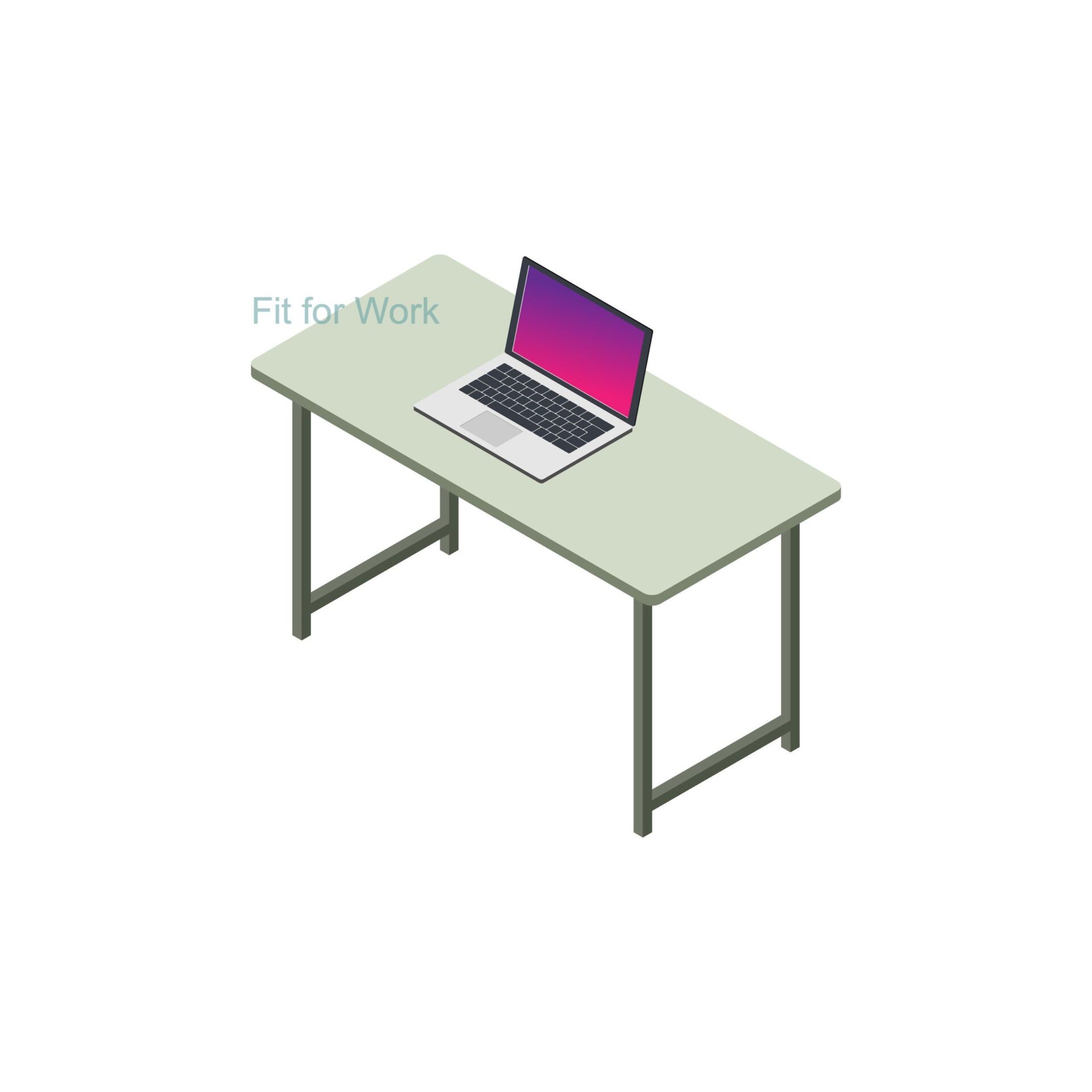 /
Posted on
/
Ergonomics
Estimated reading time:
Laptops are certainly a convenient and effective piece of technology. They allow us to work in a way that would never be possible otherwise. Unfortunately, laptops are not designed to be ergonomic. Laptops are fine for short bursts of work but become problematic for posture when used for long periods. When you use a laptop for prolonged periods without an external keyboard and mouse attached, it's likely that you will experience discomfort at some point.
WHAT IS THE PROBLEM WITH LAPTOPS
The compact design of laptops, with the screen and keyboard attached means that users are forced into awkward postures. Whether you are in a cafe or at work take a look around and you are sure to spot someone using a laptop; their necks are down, shoulders hunched and back is rounded. When using a laptop you will find that if you are able to position the keyboard in an ergonomic and comfortable position, the screen will not be comfortable. And similarly, if the screen is comfortable, it's likely that the keyboard will be too far away and awkward to use.
ERGONOMIC TIPS FOR LAPTOP USERS
Use a backpack or wheeled case to transport your laptop
Keep your wrists flat when typing
Keep your wrists flat when using a touch pad
Use arrow keys as much as possible
Push the screen back as far as possible and comfortable, to reduce the likelihood of looking down at the screen.
Sit in a chair with a comfortable and firm backrest
Try to limit the amount of time you spend using a laptop
LAPTOP USE FOR EXTENDED PERIODS
Of course, everything in moderation. If you plan to use your laptop for periods of time at home or in the office, try to achieve either of the following;
--Use an external monitor and position your laptop keyboard at a height that allows your shoulders to stay relaxed and elbows at approx 90 degrees.
-Use an external keyboard and mouse, position your laptop screen where you are looking at the top third of the screen when looking straight ahead. Achieve this by using a laptop stand.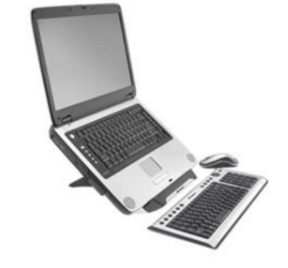 DON'T FORGET TO MOVE!
Regardless of your workstation or what equipment you use, it doesn't substitute for movement. Take breaks, at least every 45 minutes to one hour.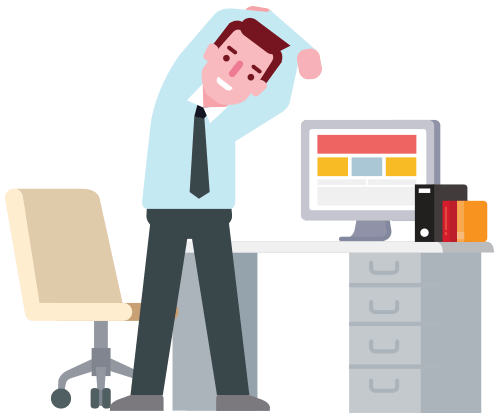 ERGONOMICS SUPPORT FOR YOUR COMPANY
To learn more about office setup and good ergonomics principles, you can reach out to Fit for Work to talk about how an ergonomic programme within your office can increase productivity, increase staff satisfaction, improve staff retention and reduce sick leave.
Articles you might also like
Follow Us