Back
How to Choose Your Perfect Mattress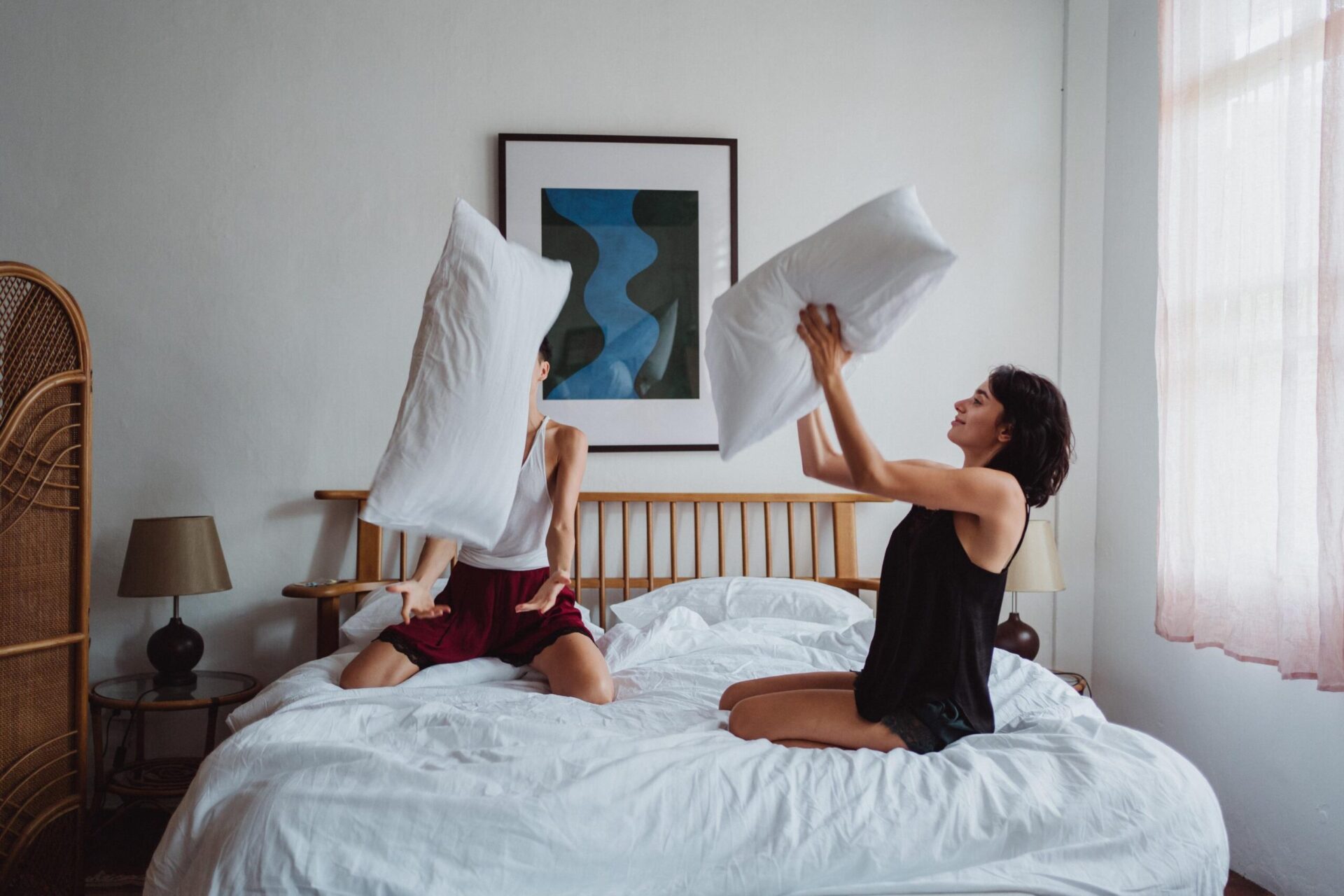 /
Posted on
/
Ergonomics
Estimated reading time: 3 minutes
A night of good sleep is essential for your good health. Insufficient sleep and poor quality sleep increases the risk of health problems. But what if you don't sleep well and you have the feeling your mattress doesn't provide you a good night of sleep. With so many mattress options to choose from, buying a new one can be overwhelming. We spend around 24 years of our life sleeping, so take time to choose the perfect mattress. In this blog, we try to help you answer some of the following questions: What are the characteristics of a good mattress? Does it matter if it is too hard or too soft? Does it matter if it is an orthopaedic/ergonomic mattress?
Different types of mattresses
There are three common types of mattresses: innerspring, memory foam, and hybrid:
Innerspring mattresses are the oldest mattresses, the most commonly used mattress design out of the three most common mattress types. Innerspring mattresses use a metal wire system combined with springs to create a support frame covered in fabric with cushioning material used on top of the mattress for extra support
Memory foam mattresses are designed to contour to the body and may lead to pressure relief. Con: most users of memory foam mattresses report that the material sleeps warm.
As last hybrid mattresses combine memory foam atop an innerspring mattress, often intending to provide a mix of softness and support for your whole body. In general, side sleepers need a softer mattress, stomach sleepers need a firm one, and back sleepers fall somewhere in between.
Good to know before purchasing a mattress, sellers will label mattresses as orthopaedic, ergonomic or medically approved mattresses, there is no medical organisation that officially certifies mattresses to carry these labels.
How to choose the perfect mattress?
You're lying on a mattress in the middle of a department store and feeling a little uncomfortable. Well, don't, because pressing on the mattress with your hands, and sitting on it isn't enough to tell if it suits you. Especially when you know that you are likely to spend a few hundred to a few thousand dollars on it, you should take a time to test run. So what do you need to know and do before choosing the perfect mattress?
For instance, if you tend to sleep on your back and side, you should get into each of those positions for at least five to seven minutes. The feeling you're after is support, comfort, and fit as if the mattress is cradling your body. Try to aim for the neck and low back to be in a neutral position while lying on the mattress. That promotes proper spinal alignment. This helps you to avoid discomfort and pain after waking up.
Try to get into other sleeping positions as well as you will be changing positions throughout the night. If you have a partner you share the bed with, both of you should try the mattress together and discuss what's best for the two of you.
Pay little attention to what mattress companies say about themselves and always read some reviews before purchasing. The most important always to let your body tell you which mattress is the most comfortable for you! It's not true that the more you pay the better the mattress and it really does not guarantee you will personally find the mattress comfortable.
How can Fit for Work help?
To learn more about setting up or managing an ergonomics program that supports staff working from home or in the office or support with staying legally compliant, you can reach out to Fit for Work. For more information on our Ergonomics Self-Assessment and Education Tool, contact us.
Articles you might also like
Follow Us