Back
WORKING FROM HOME – FIVE EASY TIPS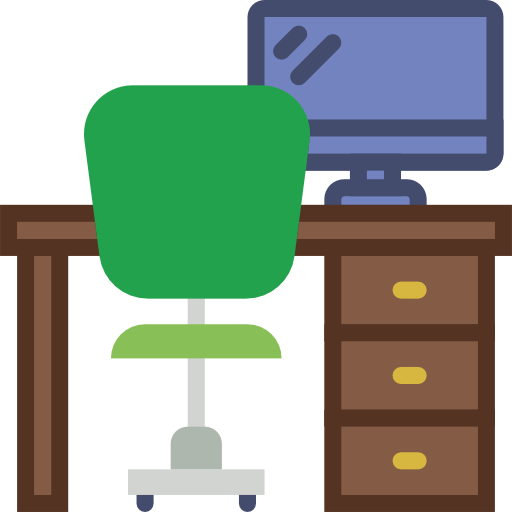 /
Posted on
/
Working From Home
Estimated reading time:
Working from home works very well for some people, for others it's more complicated and poses new challenges. If, like many others, you have recently found yourself working from home due to the COVID-19 outbreak, take a few moments to read through the following tips;
1. DESIGNATE YOUR SPACE
Where you set up your home office needs thought. Find a quiet space, with good lighting. Be aware of glare, check this before you switch on your screen. Above all else, designate a space which is distraction free.
2. THINK ABOUT YOUR CHAIR
Use a chair which gives you good back support. The backrest needs to be firm and upright. Avoid sitting on soft surfaces such as a bed or sofa. At home, a dining room chair can be a good alternative if you do not have a suitable office chair. While sitting, your feet need to be flat on the floor. Use a temporary foot rest e.g. a stack of books, if your feet are not comfortably on the floor. Keep your knees at a 90-degree bend and in line with your hips.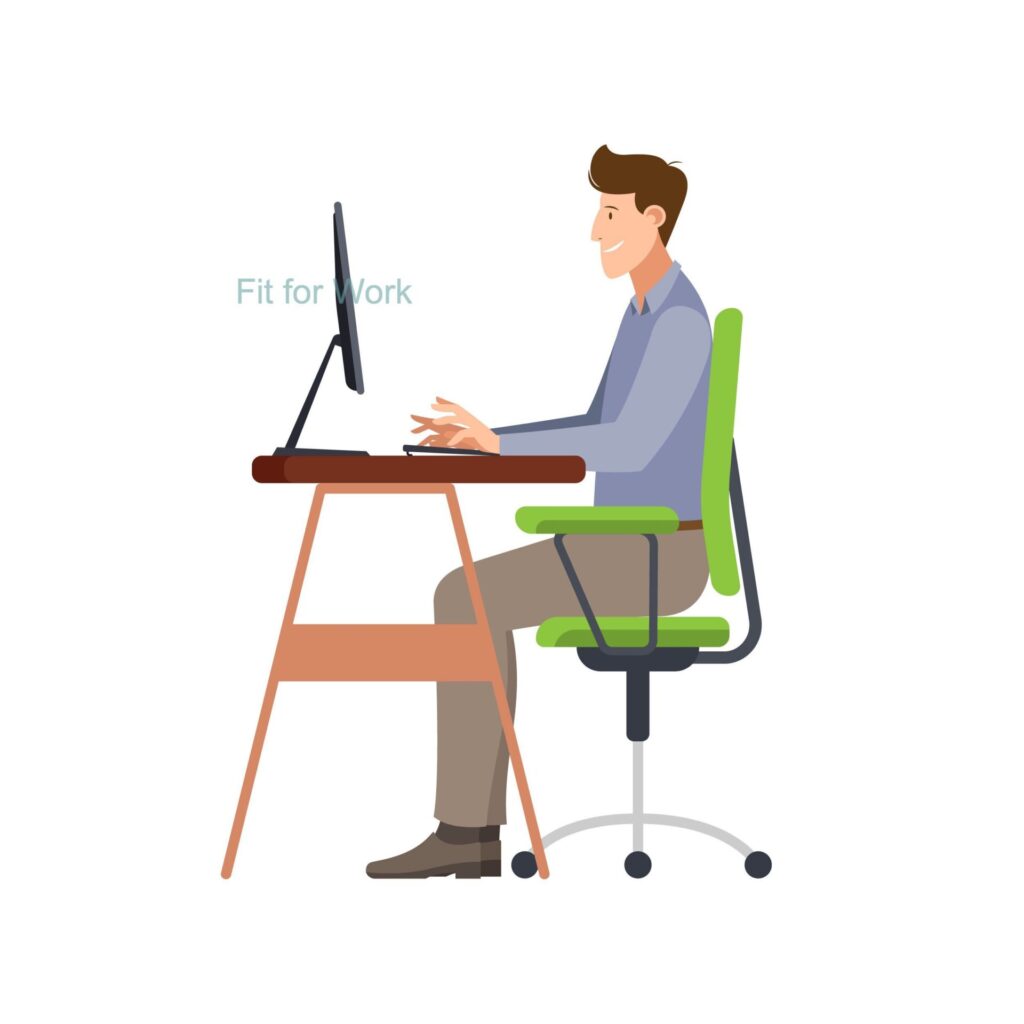 3. POSITION YOUR KEYBOARD AND MOUSE CORRECTLY
Keep them close - shoulders relaxed and elbows by your sides. Bend you elbows at a 90-degrees angle and keep your wrists straight. In this position, your hands should be just over your keyboard. Position everything so that you don't have to reach or stretch.
4. PLACE YOUR SCREEN CORRECTLY
Your screen should not be too far away or too close to you, keep the screen one arm's length away from you. When you look straight ahead with your neck relaxed, your focus should be comfortably on the top one- third of your screen. If using a laptop, use a laptop riser and external keyboard and mouse. Create a temporary laptop riser with books or a box if needed. Work from one screen only if possible.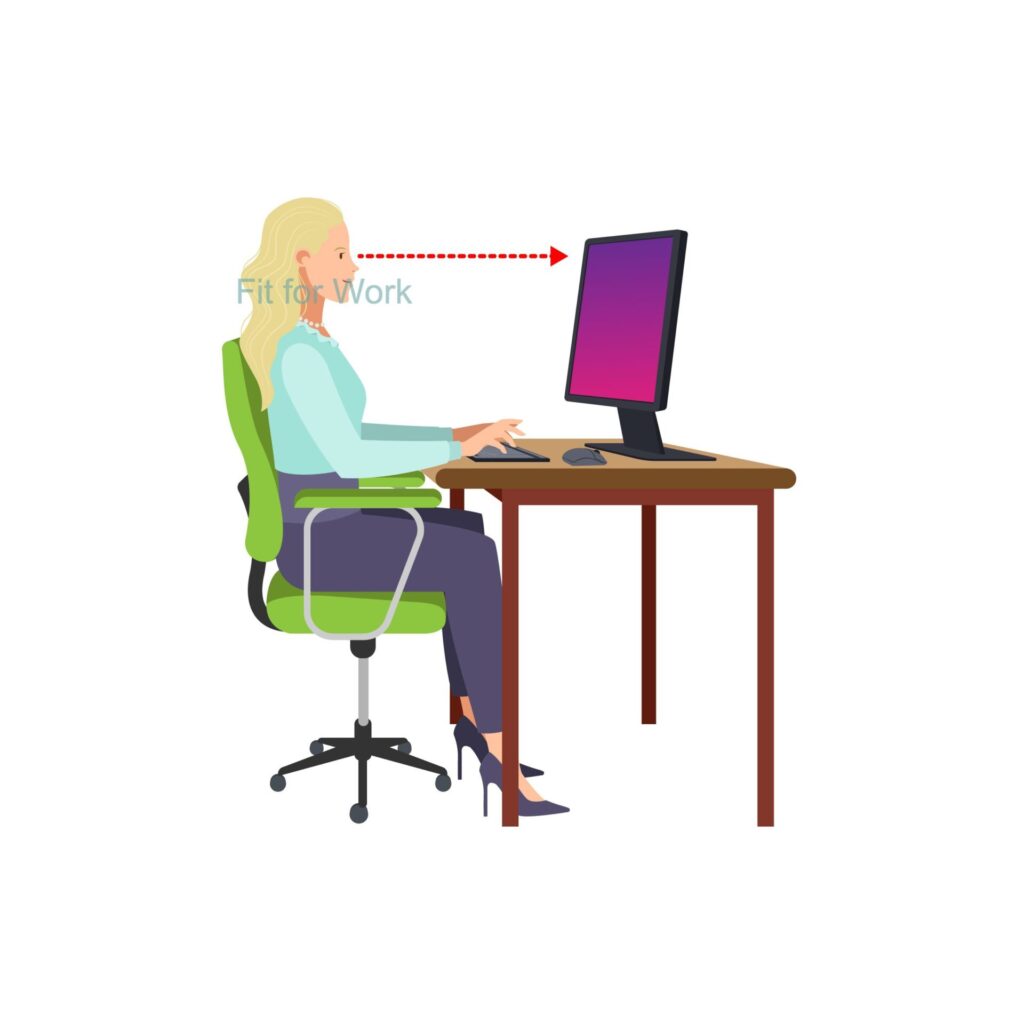 5. MOVE AROUND WHEN WORKING FROM HOME
Make sure you move, at least every 45 minutes. Our bodies are not designed to stay static in any posture for long periods and the importance of movement should not be underestimated. If you are able to go outside and maintain distance from others, why not go out intermittently throughout the day, even just for a moment.
Fit For Work provide a range of ergonomics services which are suitable for those working from home/remotely or those who are office based. Do you require ergonomics guidance to set up your home office? Fit For Work provide virtual ergonomics evaluations.
ERGONOMICS SUPPORT FOR YOUR COMPANY
To learn more about office setup and good ergonomics principles, you can reach out to Fit for Work to talk about how an ergonomic programme within your office can increase productivity, increase staff satisfaction, improve staff retention and reduce sick leave.
Articles you might also like
Follow Us