Back
LOGITECH K380 MULTI-DEVICE KEYBOARD REVIEW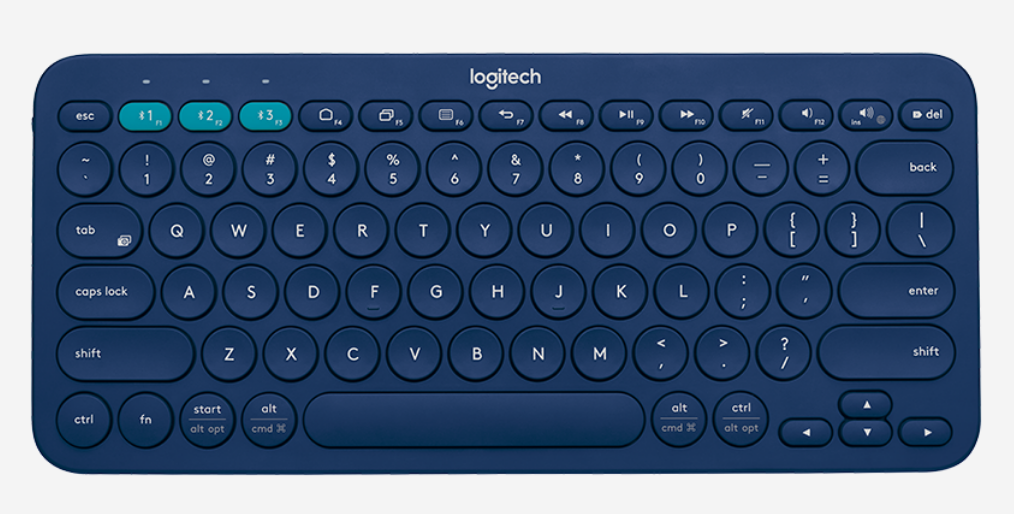 /
Posted on
/
Ergonomics
Estimated reading time:
When it comes to keyboards, the variety of options on the market can be overwhelming. The key to choosing what is best for you comes with knowing the features you need and want. Remember that keyboard placement and what you do as you type are major factors in your comfort while using it.
This week I used the Logitech K380 Multi-device keyboard. Read on to learn about the pros and cons of using this compact keyboard.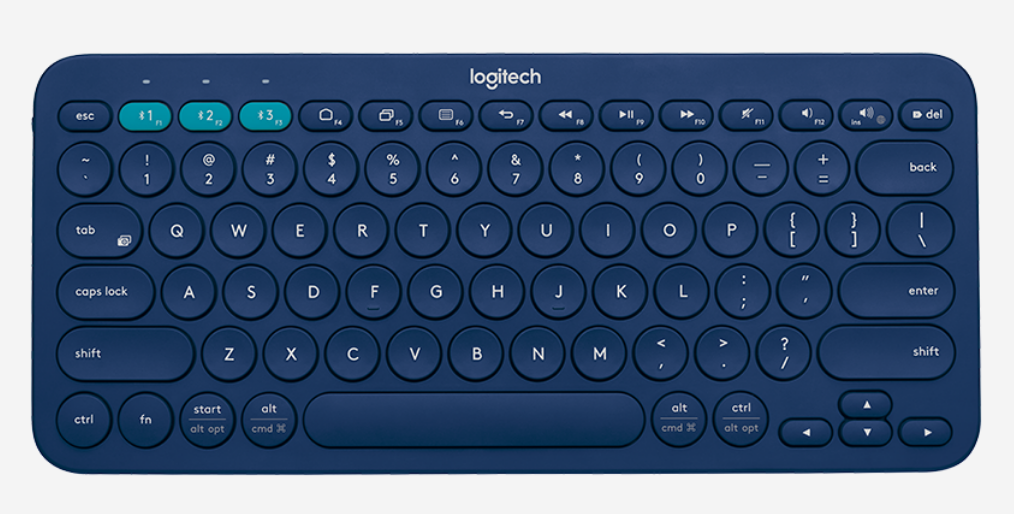 FEATURES
This wireless Bluetooth keyboard allows pairing with three different devices- hence multi-device. An ''Easy-Switch'''button allows a quick and simple switch between devices. The keyboard pairs with products from Apple, Android, Windows, Mac, Apple TV, and Chrome OS.
The keyboard is compact at 124mm x 279mm x 16mm and weighs 423g including batteries. A great bonus here is long battery life at up to 2 years from two AAA batteries. Currently, the keyboard is available in four different colours.
PRICE POINT
The keyboard is available for $54 and from numerous sellers including Hachi.tech, Lazada, and Shopee
OVERALL OPINION
The versatility and connectivity of this keyboard is a definite positive. Its compact size and value for money mean that it is a great option if you require a keyboard which allows portability and easy use with multiple devices. From an ergonomic perspective, the small size of the keyboard may be difficult for users with wider shoulders or larger hands. However, the small size of this keyboard does mean that the mouse can be placed closer to the mid line of the users body. This works well for those who don't require use of the typical number pad present at the right side of many keyboards. Closer placement of the mouse will mean less excessive shoulder movement required to move the mouse.
CORRECT TYPING TECHNIQUE
Whatever keyboard you choose to use, ensure it is placed at elbow height. Place it at the edge of your desk, close to you. Correct typing posture is where your shoulders are relaxed, elbows are close to your body, and at 90-degrees. Your wrists and elbows should be in line. Avoid twisting at your wrists - bending them backward, forwards, or to the sides. Keep your fingers relaxed as you type and don't forget to switch up your tasks and take frequent breaks.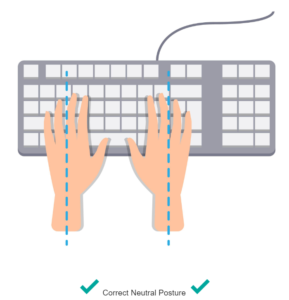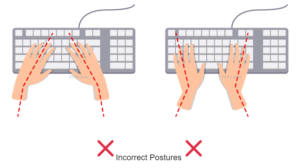 **This is not a paid or sponsored post**
ERGONOMICS SUPPORT FOR YOUR COMPANY
Fit For Work provide a range of ergonomics services that are suitable for those working from home/remotely or those who are office-based. To learn more about office setup and good ergonomics principles, you can reach out to Fit for Work to talk about how an ergonomic programme within your office can increase productivity, increase staff satisfaction, improve staff retention and reduce sick leave.
Articles you might also like
Follow Us